Camera Clique
---

One of my hobbies is photography. Particularly nature photography and macro nature photography. I am retired from a career in engineering, and I am a self confessed "Gadget Freak." I love the intricacies of an old typewriter, woodworking tool, bicycle, or fishing reel. I'm fascinated with the detail and skill required to use and maintain an old letter press and the precision of a fine firearm. I am fascinated with the tools used in the art of making a photograph, so I gravitated to collecting an assortment of cameras and accessories.

Below is a list and description of my collection. These items are not for sale


Collectible Cameras
Kodak Brownie Bullet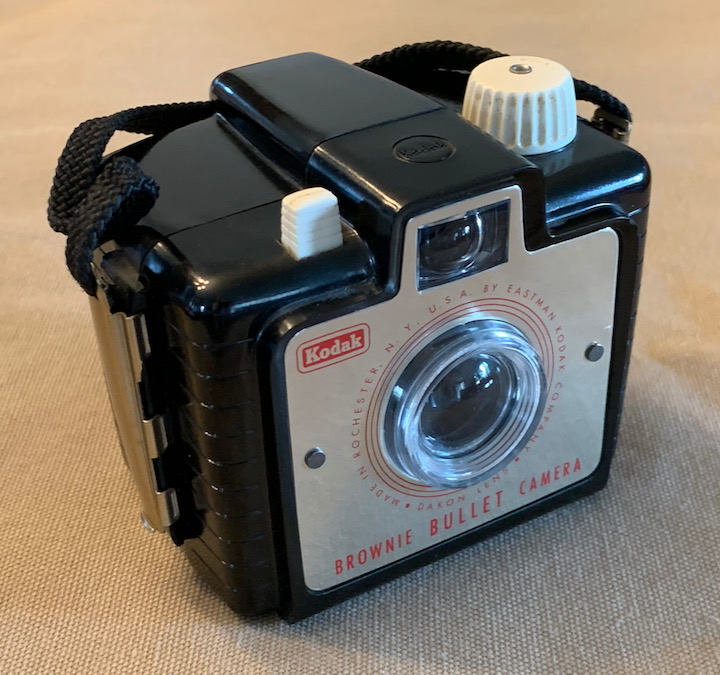 Introduced: Sept 1957 Discontinued: 1964
Film size: 127 Picture size: 1 5/8 X 2 1/2"

I received one of these for my 8th birthday, from my aunt and uncle. They then took me to the Columbus, Ohio airport to take photos from the observation deck. This was my start in photography.


Zeiss Ikon Contessa 35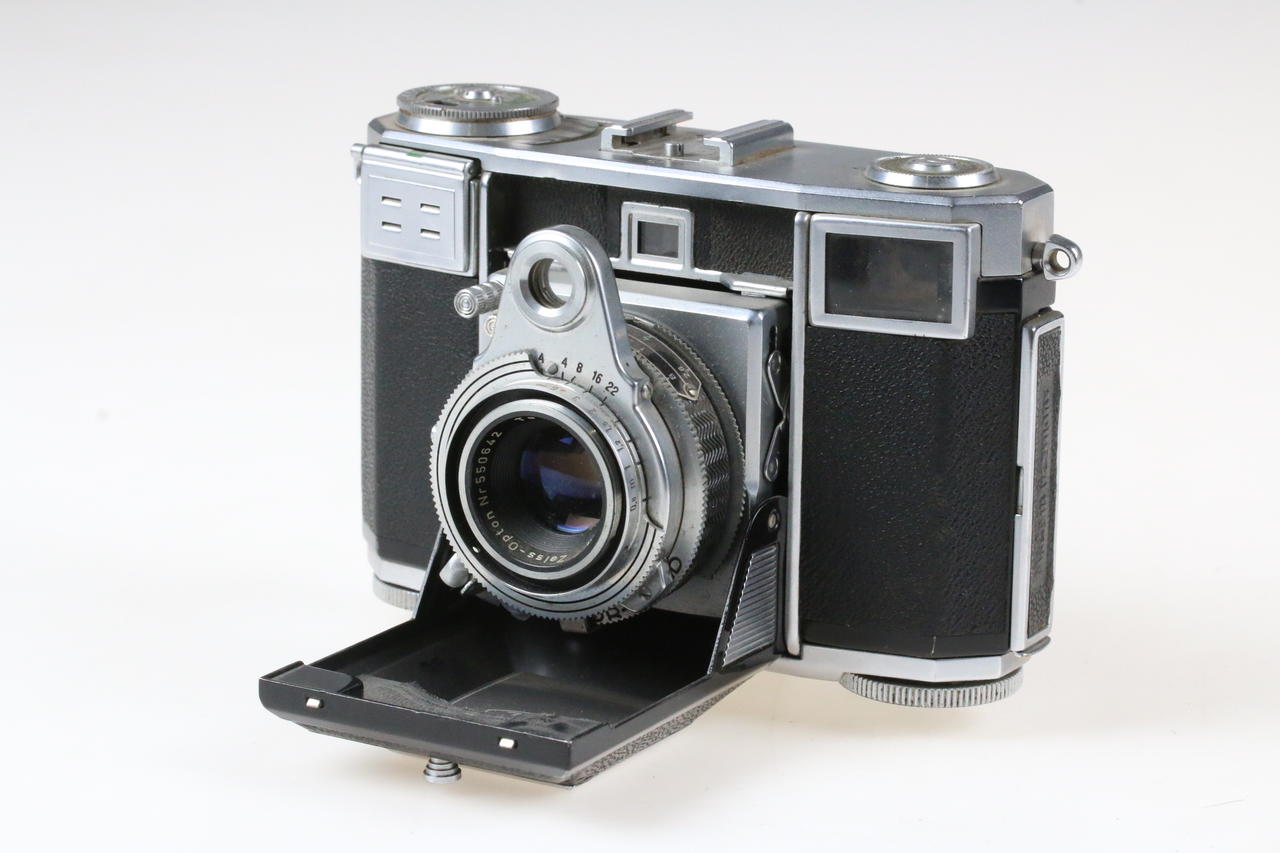 Folding camera with Zeiss-Tessar 45mm f/2.8 lens and Synchro Compur MX synch shutter, coupled range finder and built in exposure meter.
Film size: 35mm cartridge. Picture size: 1 X 1 1/2"
Original price $214

This camera belonged to my uncle. It is in nearly perfect shape, and the selenium meter still works within 1/3 stop. It has the readyset case, box with labels, manual, price list, registration card, certificate of guarantee, carrying strap still in it's wrapper,a Zeiss Icon 35mm guide book by Kenneth Tydings, and even the brochure from Brooks Camera in San Francisco. This camera was new in 1953.



Yashica Mat-124G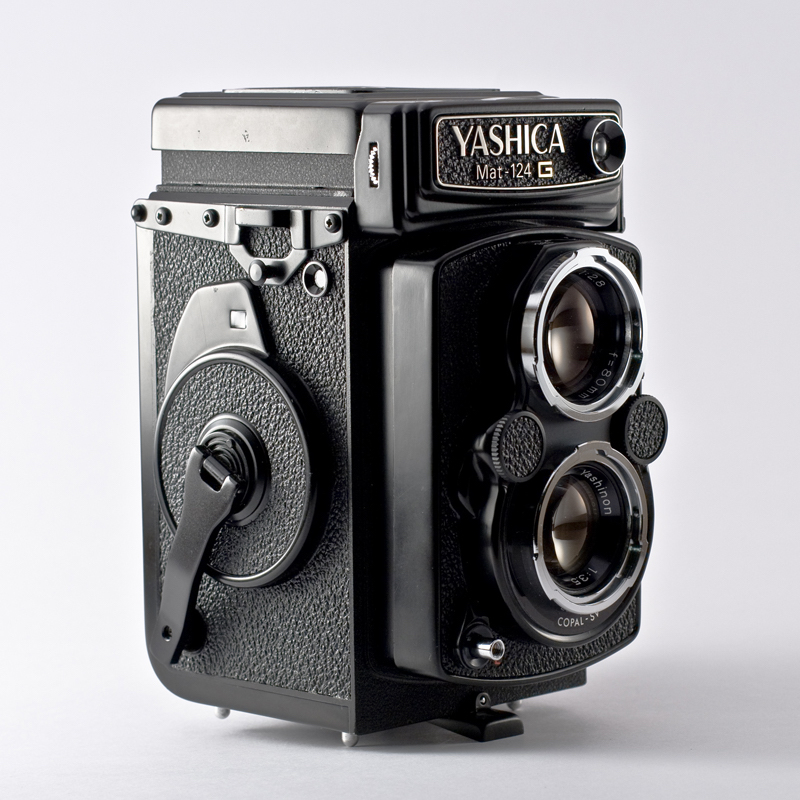 This twin-lens reflex camera is well known for its exceptional quality at a reasonable price. It's 2 1/4" X 2 1/4" images at f/8 to f/11 will rival a 35mm costing tenfold the price, while the larger apertures will yield a little softer image. It has a Yashinon 80mm f/2.8 viewing lens and a Yashinon 80mm f/3.5 taking lens. The Copal-SV leaf shutter speeds are 1 second to 1/500 second, as well as bulb, with built in self-timer and MX flash synchronization. The match needle CdS meter is viewable in front of the fold up waist level finder, and there is a 3X magnifying lens and sport finder.

Film size: 120/220 roll film.



Echo 8 sub-miniature camera - FOR SALE!
Another so-called spy camera, this one uses 8mm film and is in a slightly oversized Zippo-style lighter case. It even has the striker wheel, flint and wick. To use it, you would slide open the hidden panel on top, flip up the lighter's lid, frame your shot with the 90 degree viewfinder, and trip the shutter. To look nonchalant about the whole affair, you could perform the above while trying to light a cigarette.

The camera has an Echor 15mm f/3.5 lens with settings for f/3.5, f/5.6, and f/11. There is also an adjustment for shutter speed of "B" and "I", or "1". Unfortunately, this camera is not in working condition. It appears that the die cast body of the camera has swelled in the steel case, making it impossible to remove the mechanism or get to the film cartridge. The shutter is stuck, and the film advance will not roll. Still, it makes a nice conversation piece.



Minolta Hi-Matic E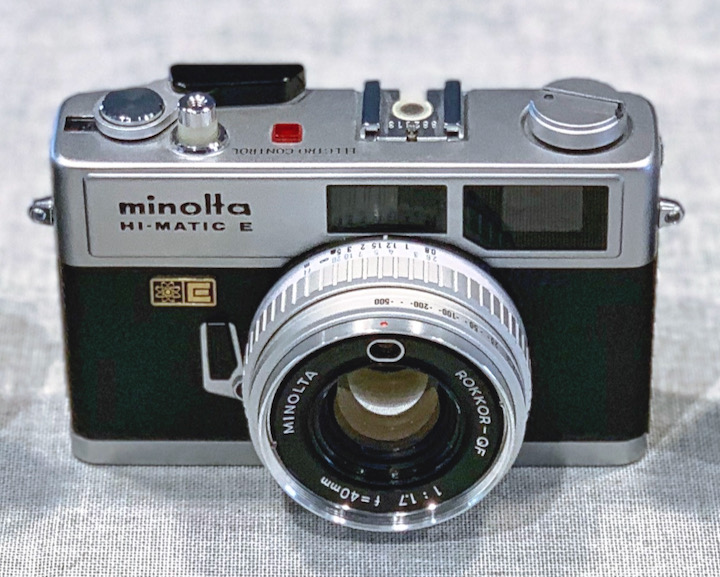 Classic 35mm Rangefinder, just like my grandfather had.



---
Modern Cameras
Fujifilm X100V "Rangefinder" w/23mm f/2 Leaf Shutter Lens (Right)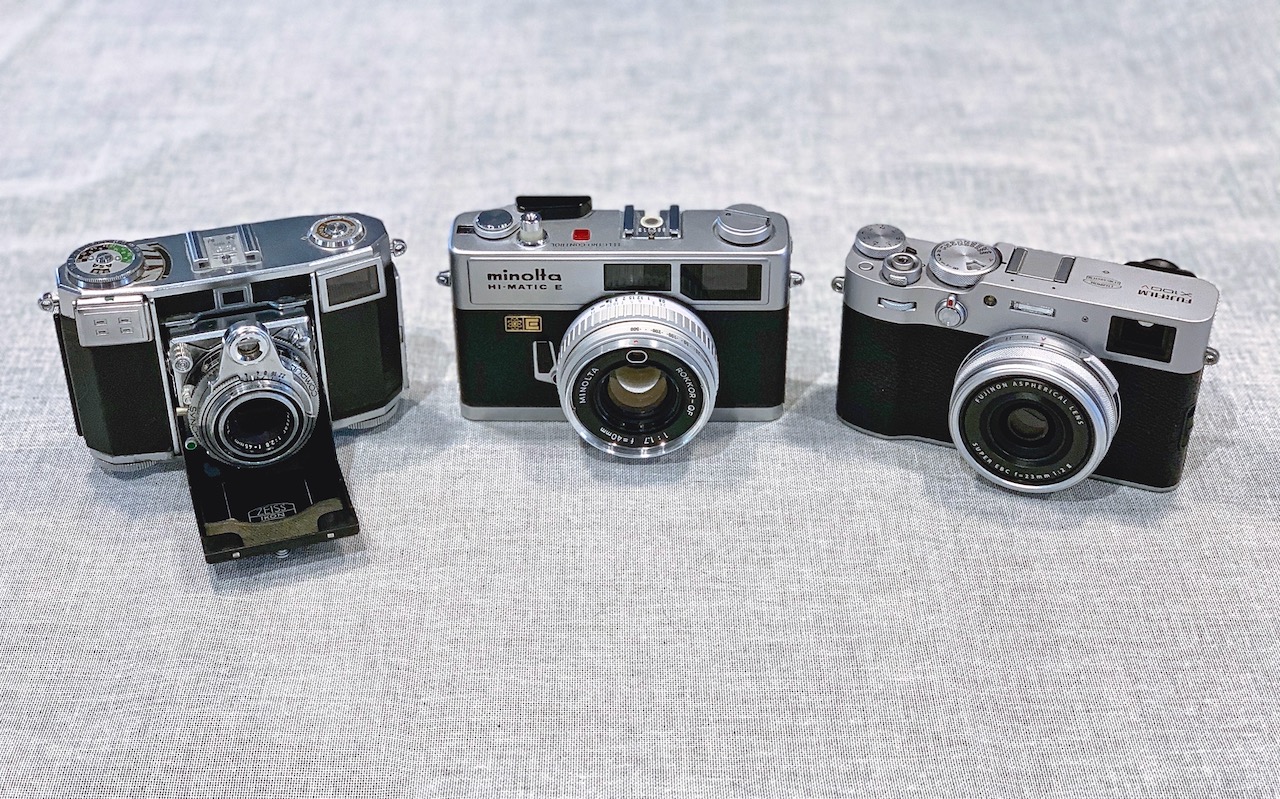 Fujifilm X-T3 Mirrorless Camera System
Take a look at my X-T3 and Accessories Page.
---
If you have any questions, send email to Steve, photo@MorrisGarage.com

Site created August 20, 1998
Last updated November 23, 2021

Copyright © 1998-2021